It is common knowledge, most teenagers rely heavily on their mobile phones. With social media networks such as Facebook and Twitter, media sharing apps Snapchat & Instagram constantly sending notifications when a friend has posted an update, it is hard to resist the temptation of being nosey!
However, according to a new survey of 790 teens between 13 – 17 years old, carried out by the Associated Press-NORC Center for Public Affairs Research survey. Close to 60 % of teens have at some point 'taken a break' from social media, around half said their break lasted between 1 – 2 weeks!
When questioned, the teens said that the break allowed them to feel more connected to people in real life and increased their real social life.
The missing 35% of teens surveyed said they would never take a break from social media as it played a vital role in their lives, from speaking to distant (and those sitting next to them) friends and family.
With the average person having around 5 social media accounts, it is easy to see how these can start to take over our lives! Who remembers the days when it was either Bebo or MySpace?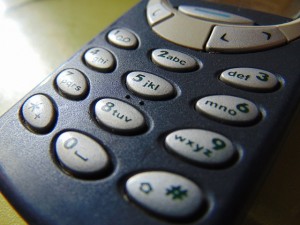 Have you taken a break from social media, if so why and how long? Let us know below!
Comments