Teen FM are now accepting applications for presenters and Web Content Managers to join us in 2017.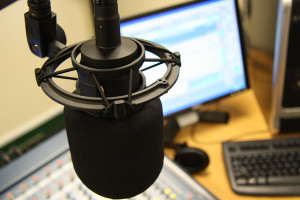 Are you outgoing, creative, dedicated and LOVE music?
Whether you live in the UK, USA, Hong Kong, India or Africa we are looking for young adults aged between 15 – 25 to join the leading teenage radio station.
What we need from you
If you are under 16, we require written consent from a Parent / Guardian. Please ensure you select the relevant fields when filling out your application.
An ongoing commitment to Teen FM
At least 2 hours of your time each week dedicated to presenting a show / updating your blog / planning for your show
Requirements
Reliable access to the internet (preferably Fibre Optic Broadband)
A suitable computer / laptop which would be able to run the broadcasting software, as well as have a microphone input.
A legal music source with a good variety of music suited to Teen FM's format.
Fair / Good Quality Microphone which can be plugged into your broadcasting machine.
Willing to communicate via social media
Be available for occasional team meetings via Skype.
Web Content Editors
Would you like to create engaging content for a young audience? We have spaces for new team members!
As a Web Content Editor your role will include responsibilities such as keeping the website up to date with latest news, this can be entertainment news, your local news, showbiz news or something else which you are interested in.
In both positions team members will receive regular incentives such as tickets to events and the chance to increase your social circle to give you a better opportunity to get noticed by potential future employers in this industry.
To apply please visit our 'Get Involved' page here. Applications currently do not have a closing date.
Good luck!