A Man who has followed the life of a gorilla by crawling the London Marathon in aid of charity has just completed it. Mr Harrison who dressed up as the big ape and crawled all 26.2 miles around London has today finished it, in Gorilla style.
His six day marathon has raised £26,000 for The Gorilla Organization, despite his aim to only raise £1,500.
Competing for 10-12 hours a day, he was definitely exhausted by the end of each day.
The story has gone worldwide after the strange way of completing a marathon. However, he has been officially been awarded the highest fundraiser for the charity.
The efforts of Met Police officer, Tom Harrison has raised money to help conservative projects in parts of Africa.
The London Marathon raises lots of money for charity each year and this is definitely a story to remember…
Let us know what you think on Facebook, Twitter and Instagram @teenfm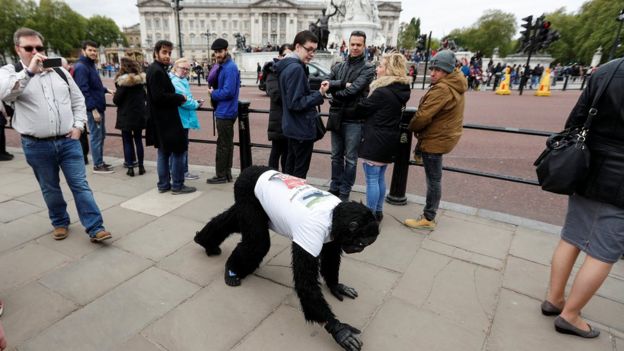 Image: Reuters
Comments